I am looking and can't find much info
Per North County Fires Twitter- #CreekIC we currently have a 50 acre vegetation fire that has moved into Camp Pendleton from De Luz Road in Fallbrook
Request for 4 dozens, 10 crews, 3 Charlie st, and 1 alpha was made a little while ago
300+ has east wind, well established on Camp Pendleton on Naval Weapons station Fallbrook on south south. Making a push to the North towards the houses on the west side of De Luz Rd and Harris Truck Trail
350m update H531 Guesstimate
800-1000 acres. Setting up for defense of De Luz & O'Neil housing on Camp Pendleton.
4am H531 mapped at 500 acres
Div M pulling his folks out do to heavy spotting.
Per Intel-24 to IC…Fire is now 3050 acres
Updated acreage 3050 just mapped.
The new Evac orders for Deluz must be in anticipation of a wind shift and running across Deluz Road…
What's the latest? Forward rate stopped yet?
They're still dropping tankers to reinforce the fires edge. Local radar shows rain just off the coast. Be done with it so the folks can enjoy Christmas

if at all possible .
Just starting to get some legit rain in Murrieta… halfway into a dog walk but I'll take it!! Its a xmas miracle! And just watched 2 S2s flying out to the fire. Hope the rain makes it their way!
They are firing Weisgarber between De Luz Rd & De Luz Rd on base
Rain is the last thing they need😳 or they have a nightmare 3 day+ mop up.
Heavy wetting rain in the area.
Wind is howling in oceanside. Constant shifts. Hopefully the line has held.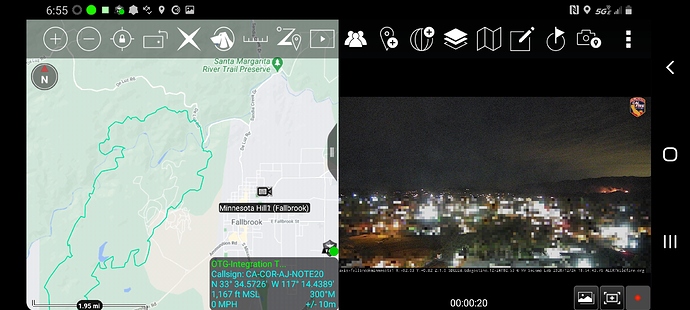 Looks like firing op is continuing on despite my request for rain.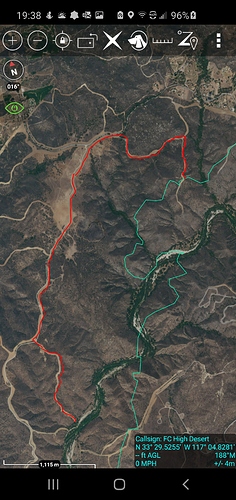 The red line is the SM 2 fuel break to Wiesgarber Fuel Break I was told they are firing out.
@Ehoss84 look at you go with ATAK!
I think the cam was picking up the northern part of the firing op. Hope they can get er done without too much of a mess.