Stage II for the Coconino goes into effect tomorrow 05/26.
The majority of Northern and Eastern AZ will be red flagged from 0900 today till 2000 tomorrow. Zone 115 with a wind advisory for gusts past 50 mph today from 0900 to 2100.
I'm fortunate to have my local noaa office within walking distance to one of my fire stations…lol.
Relevant for the Pipeline and other emerging fires…
Fire weather problems for Arizona the next few days. As the anomalous trough moves into Northern CA it is going to drag a large warm front across Arizona. The onshore pressure gradients from the Sea of Cortez will promote strong and gusty southerly winds across Arizona increasing through Saturday.
Embedded in the mid level flow is a lot of mid level moisture, but not a lot of moisture at the surface. This will lead to the opportunity for plume dominated, explosive fire behavior on any new starts or existing fires. Some precipitation may occur, however the threat for dry lightning strikes to start new fires is present.
From NWS Flagstaff AFD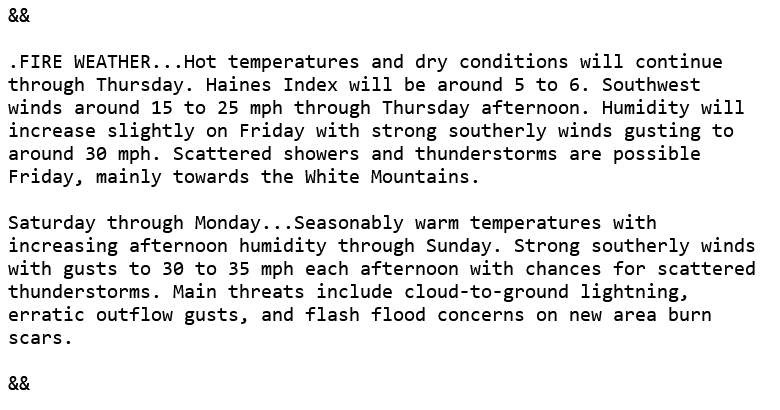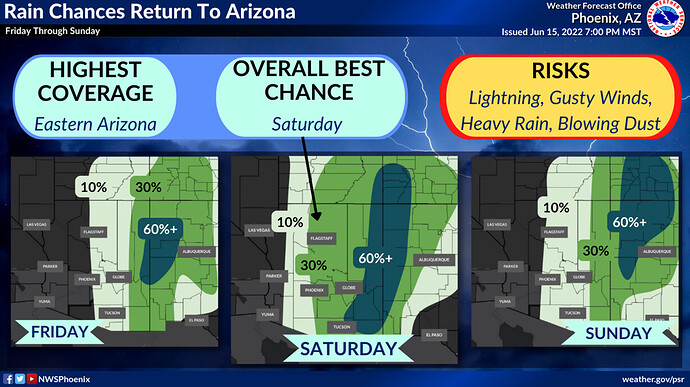 From NWS Phoenix
I just put this on the #ContrerasFire thread but I feel like it could go here too. Hoping all our #firefamily on the #AZFires are staying safe!!!