greetings,
All of the sudden i cant recieve or transmit. Has anyone else gotten this error code?
Thanks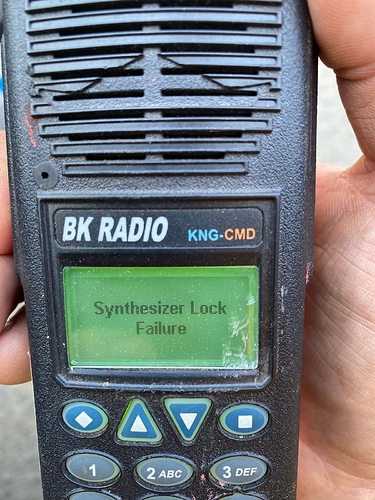 You'll need to send it back to BK for repair.
Local shops may be able to fix it also. It is a failure in the main oscillator that synthesizes (makes) the frequency that the radio works off of.
Send it to Relm in Florida.