Inyo Creek incident. AA430 is coming from Fresno I believe for this. Also I think one of the copters from Alabama will be assigned to this.
I would hope being a natural fire and nothing but granite above they don't put anybody in that nasty country.
Helicopter 525, 530, HT-5HT are committed to the incident
INF crew 3 is committed to this. An engine and a water tender were ordered as well.
Is that in the Georges fire burn scar?
Agreed. My response would be, "In-Yo" dreams!
KNF Scott Valley Helitack is en route with my son aboard.
Never mind, they got diverted to Cow while in flight.
AA15 lifted off Fresno enroute.
Someone know the AA or AG command?
some traffic here: Inyo County Sheriff, Fire and EMS, CHP Gold
update: looks like the fire has reached the flats or is close.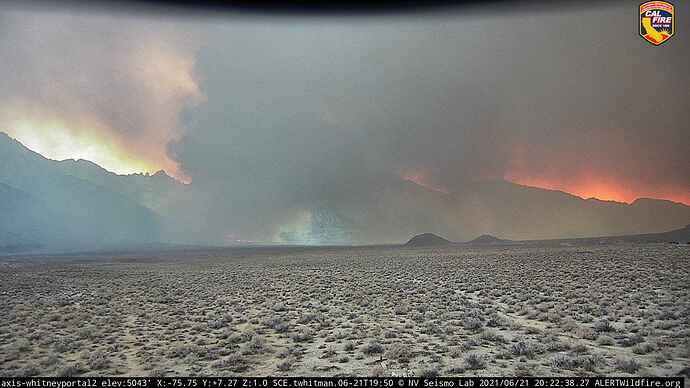 Evacuations in progress east and South of the fire. Extremely rough country.