Initial report is 1/4 acre, Moderate ROS at McKinney creek rd × Walker rd
Requesting 2 additional tankers any type
CA-KNF-McKinney, location is on the Klamath River near Walker Creek Bridge, IC reporting 2 acres Moderate ROS, with potential for going large. Yreka ECC dispatching another new start near Mount Ashland
Another 2 tankers ordered for a total of 6
Per watchduty reporting 4 with high potential l IC ordering additional air and ground resources.
Per scanner, 40 acres ?..was law enforcement supervisors talking to each other
I just heard McKinney AT report 35-40 acres
35-40 acres per AA. Starting 2 addional copters type 2 or better
My knee's hurt just thinking about it.
Per IC close to 100 acres
IC: just spotted across McKinney Creek Rd to the east (so now on both sides of road), 5-10 acres & well established on the other side, not confident in catching it/or the fire tonight.
FIRIS from about 5:20pm.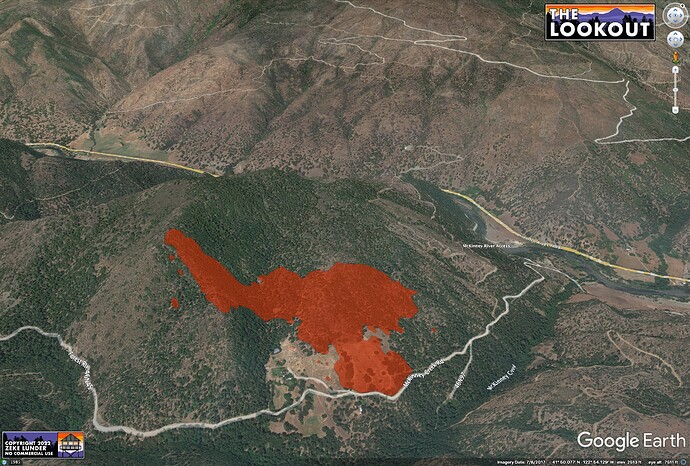 Seems pretty exposed to downcanyon night winds from the Klamath River, which could be amplified by forecast east winds.
View upriver over fire.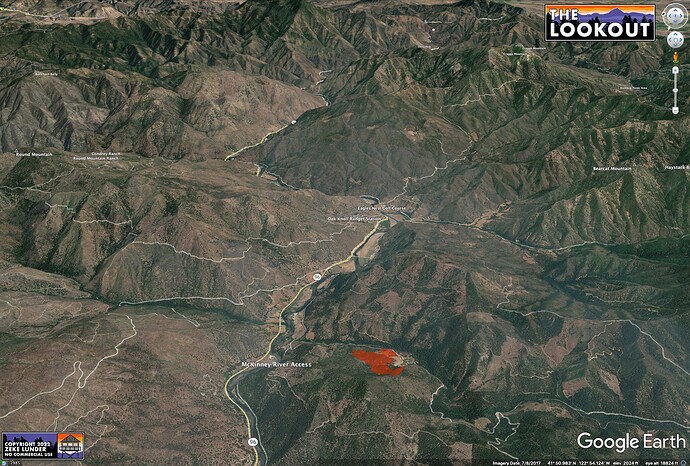 CalTopo wind layer for 3am.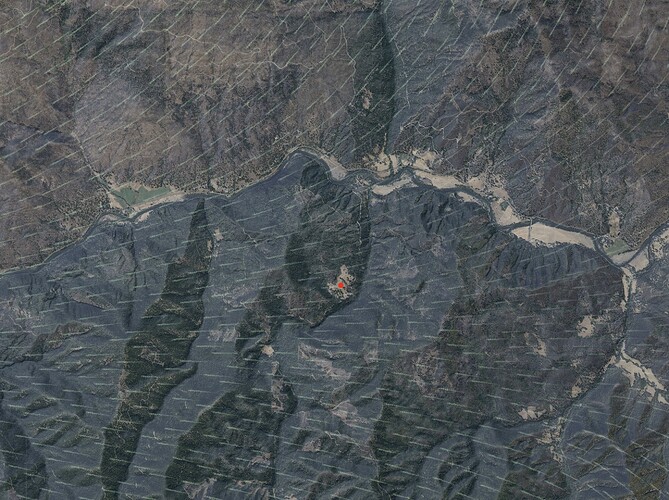 Looks to be in or near the beaver scar based on SAR topo