CAD on both Forest and Park does not show a dispatch to this location due north summit lake on a ridge.In park but near SQF as well.
On blue Mtn. 2 cam @ 22:00hrs:
https://www.alertwildfire.org/region/sierra/?camera=Axis-BlueRidge1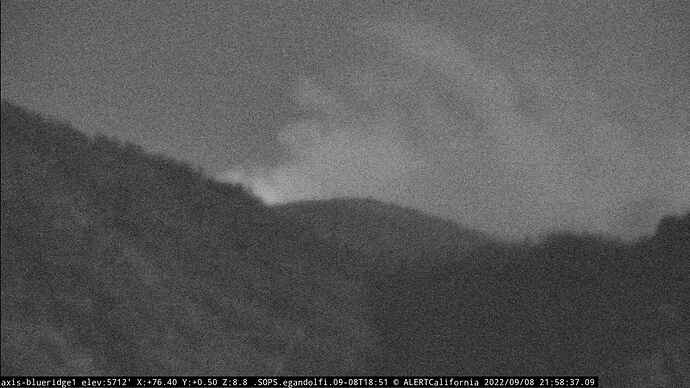 Caltopo has it mapped in two locations, one shows a scar dated 9/8 and a hot spot dated 9-8.
Not sure what is up with those designations:
https://caltopo.com/map.html#ll=36.31821,-118.64595&z=15&b=t&o=f16a%2Cr&n=1,0.25&a=mba%2Cfire%2Cmodis_mp
Estimate 2 acres perhaps.
Any further help?.. on KNP CAD history has the scar fire start date 8-3 at 20 acres.