Not sure if you guys have heard yet but a buddy just sent me this link. Don't know any details yet.
The crew members have been identified. RIP

RIP fellas. 2 of the guys were servicemen prior to taming the dragon.
Allow us to look over you…as you looked over us.

For those not inclined to read NTSB reports (or, in this case, ATSB reports) Juan Browne has a fantastic and heartbreaking breakdown of the crash.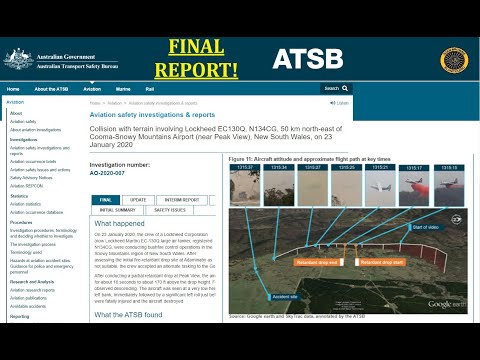 Even if you're not aviation-minded these reports are a great insight into how things can quickly go sideways, and I really encourage people to check out NTSB reports on aviation incidents in the emergency services world.
And subscribe to the @Blancolirio channel. His content is consistently top notch!
Juan also has a great interview with Cal Fire S-2 pilot Abbie Crews on his channel.