Hello all! Are we Ready for another Fire Season???
I'm happy to announce that the forum has two new features added as custom plugins. The first is a locations and map feature which allows any new post to have a map location associated with it. Second is a chat plugin which allows messaging between users and groups of users.
Locations Plugin: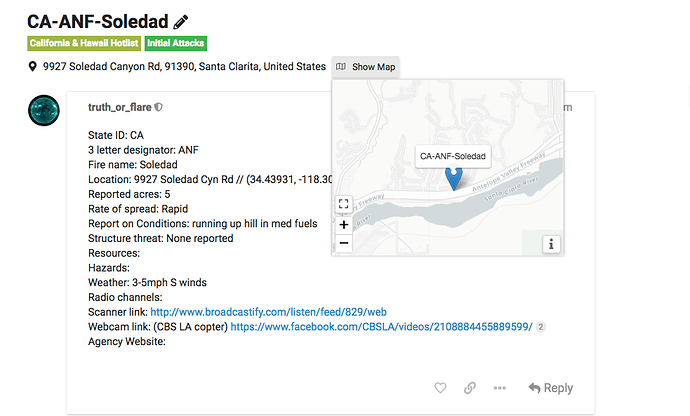 When filling out a new topic the add location will be an option to associate geography with the reported or confirmed fire. The plugin is a little finicky about getting an address and not a lat/long so you'll have to be patient finding the right spot or sometimes even give it an address that's close. Excited though as I believe this will really help users and browsers to understand better where the new starts and ongoing events are at.
Babble Chat Plugin:


look for this symbol in the bottom left corner
Allows direct and channel messaging. Tested and works well!