Any info on new start on Stuchel Mountain just south of Klamath Falls??
Maybe Van Meter? 800 acres per Wildcad. Located here: 42 7.944, -121 34.752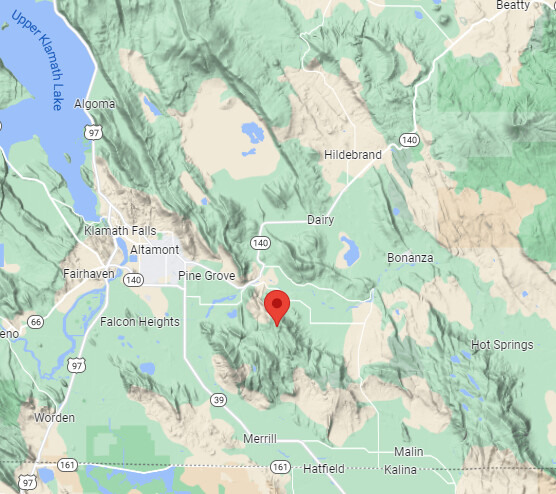 50 acres RROS
Task force from Jackson county en route
ODF update- Van Meter Fire from @scofmpfireinfo. This fire on Stukel Mountain southeast of Klamath Falls is estimated at 800-1,000 acres with rapid spread. Level 3 (Go now!) and 1 (Be Ready) evacuations are in effect.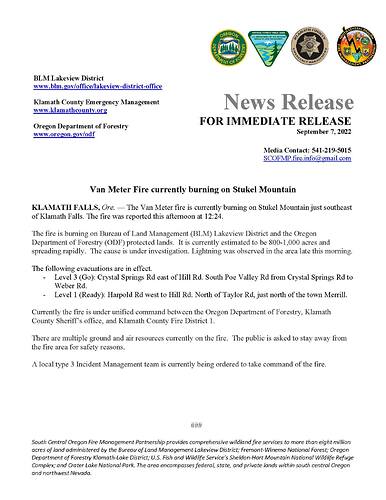 Camera for the incident
https://www.alertwildfire.org/region/oregon/?camera=Axis-BryantMtn1
Online scanner- I'm listening to "Klamath County Public Safety" with the Scanner Radio app. You can listen to it here: Klamath County Public Safety
Very active fire behavior reported