An extreme weather pattern is set to develop as a strong ridge builds into the area where the Aleutian low pressure system is usually at. This is set to push the Aleutian low further down stream into the Pacific NW, which could unleash a tsunami of low pressure systems into the Western US.
From NWS Portland AFD
Impacts from this could be high, a magnitude 9 out of 10. The cold airmass seems to be going nowhere for now.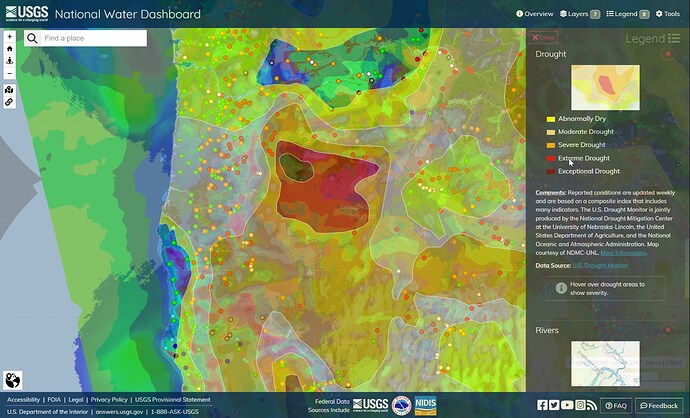 With luck, this weather system will help alleviate extreme drought in eastern Oregon and northwest Nevada.
The developing Rex Block off of the coast of Oregon is going to likely cause some extremely chaotic weather for the Pacific NW. Very anomalous ridging, and offshore flow around an upper level low plus added instability could promote extreme fire weather conditions on any existing or new fires starting around Monday.
Dry and very hot conditions at the surface, reaching excessive heat warning levels will promote potentially significant burning conditions. The upper level low off of the Northern California coast will provide atmospheric mixing and mid level moisture, so there could be plume dominated fire behavior with long range spotting on any fires.