Any one have info about the ICP being destroyed from earlier in the week?
This fire is part of several other major incidents South/East of Portland-Salem (Beachie, Riverside, Lionshead, P515, Green Ridge, White River.) They are in the process of merging into a very large geographic complex. Evacuation perimeter for Level 1 has been expanded to the Portland city limits. Level 2 evacuation as far North as Highway 212 only two miles from Portland. See map below. (possibly dated info. from ~13:00 this date)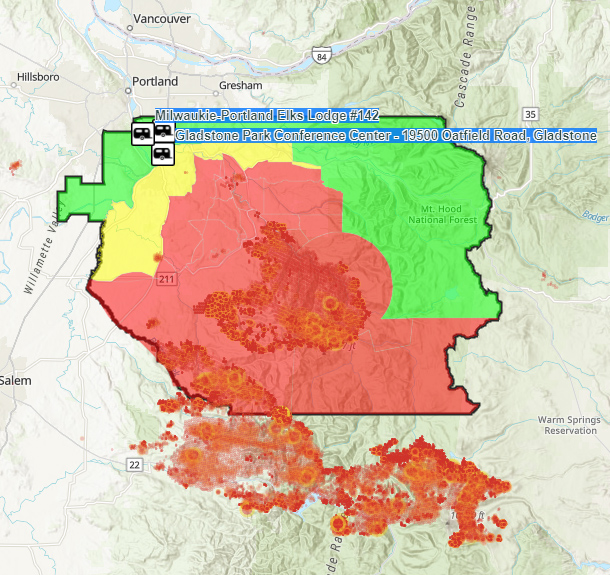 The level 1 areas DO NOT go into Portland city limits. Clackamas County only.
The original ICP in Gates was destroyed by fire Monday night and the team had 5 minutes to leave and lost most of the team equipment and a lot of personal gear.
ICP is now in Salem.