Giving California a run for it's money. Not good.Too be fair, that big blob is a range fire.
https://twitter.com/MarkNelsenKPTV/status/1303098273603805186/photo/1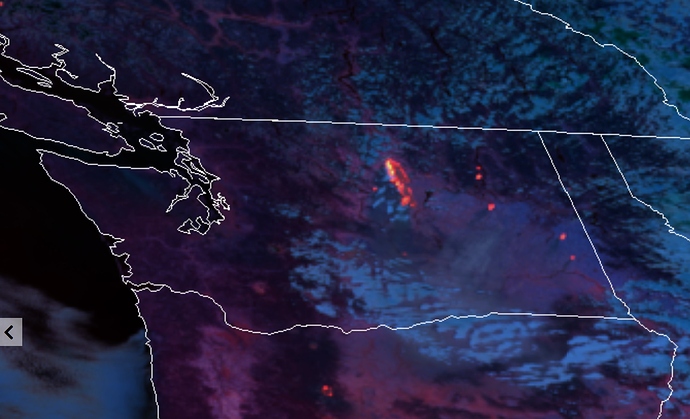 Unreal fire conditions on the western slope of the Cascades.
Three fires made enormous runs last night, one in Detroit - 25 miles of spread, and the other down the Mackenzie River corridor. The Mackenzie River fire is over 15 long and well west of Vida by now, per friend in the area.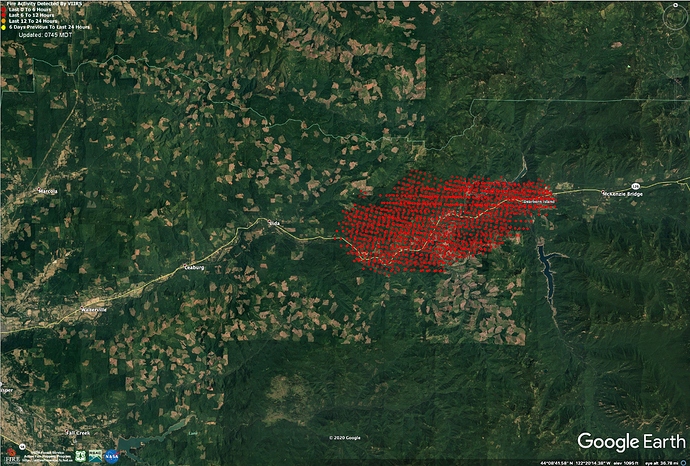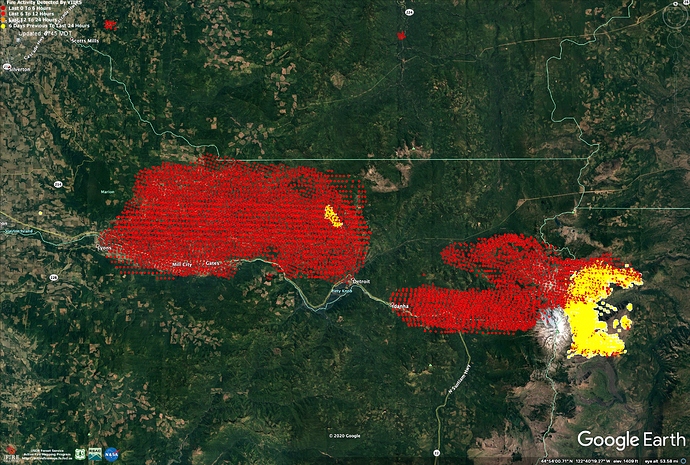 Used to live and work on the McKenzie. Several friends are now evacuated.
A fun place to burn slash for a living until the East Winds hit. I am astonished.
Family, near Bonney Lake, says the road is closed out of town with no power.
Rumor has it Blue River, Oregon has burned down.

Video out of Ashland…fast forward to 18 min…good idea of the winds