L.A. Firefighters Deploy for Search and Rescue Mission in Türkiye, Syria
https://www.lamag.com/culturefiles/l-a-firefighters-deploy-for-search-and-rescue-mission-in-turkey-syria/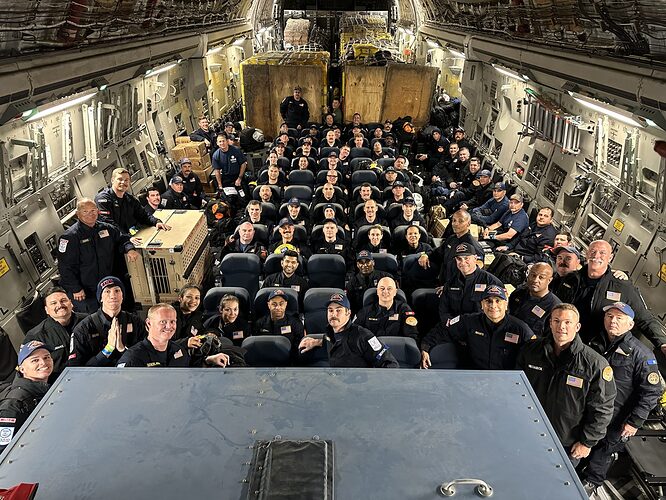 Search and Rescue loaded aboard transport plane.
Units include:
Virginia Task Force 1: Virginia Task Force 1 - International Urban Search and Rescue (vatf1.org)
I've seen uniforms with American county and parish devices in some photographs and videos, at large, 'tho these might be members of the composite TFs…?