Still going strong today, SEAT's flying out of Spearfish Airport, thick smoke over Black Hills today.
Locals are saying she ran 3 miles today, ash falling in Numerous black hills communities tonight
Afternoon precipitation put a lid on this one. Light rain during afternoon shift as Fish AA, last images from above 1800: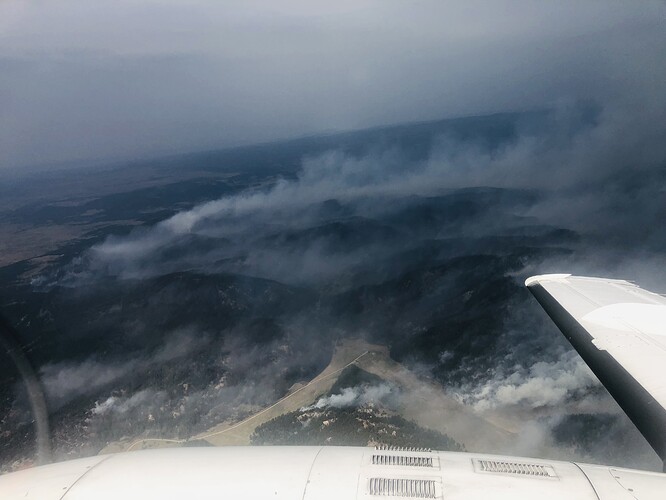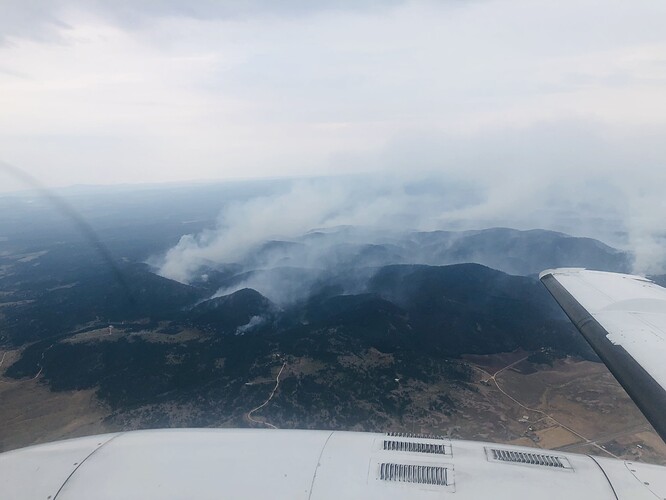 Fish Fire today
Type1 team took fire over this morning. As AA we flew short 1.9 over fire this morning, only smoldering pockets all inside control lines.
Thanks to all the hard work by the ground resources, crews and aircraft assigned. Well done!

Put a Fork in this Fish
Photos today: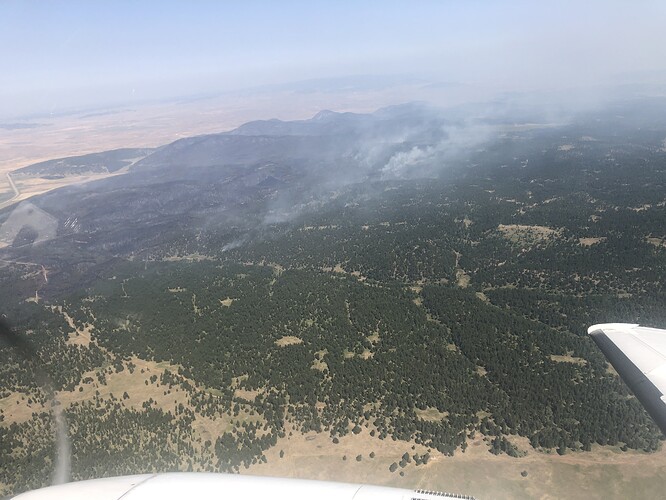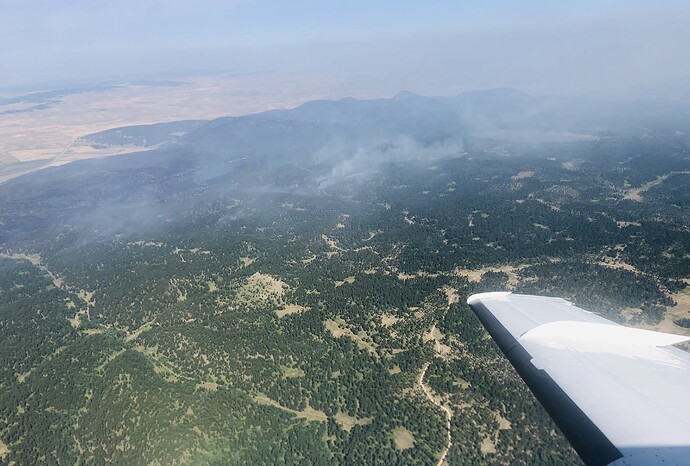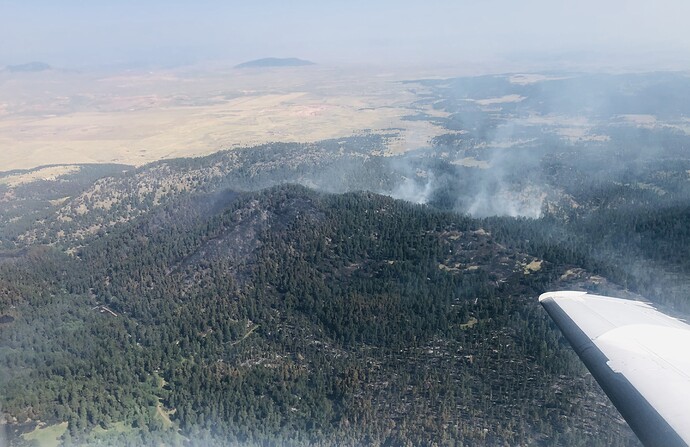 Did LATs use rapid city reload?
Yes, on the LATS from Rapid City and two VLATs from Casper.
Fish Fire 20% contained with good lines being worked. Very minimal activity today under light winds in mid 80's and 20% RH.