Being called the peak fire.
AA410, T76, T78, H538 assigned
Column is building.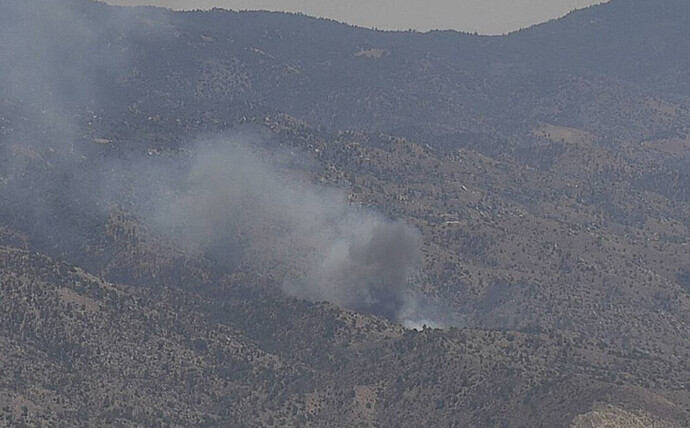 Thumb Mountain has a great view as well
http://www.alertwildfire.org/sierra/index.html?camera=Axis-ThumbMtn1&v=fd40729
Very rough guess based on the cams as to the location. The size I am guessing is an over-estimate just to show the area. As always for discussion and not for tactical decision making.
https://caltopo.com/p/0F67
State ID:CA
3 letter designator: KRN
Fire name: Cowboy???
Location:
Reported acres:
Rate of spread:
Report on Conditions:
Structure threat:
Resources:
Hazards:
Weather:
Radio channels:
Scanner link:
Webcam link: ALERTWildfire | Sierra-Foothills
Agency Website:
Near KCFD Station 78
Spotter Aircraft A410 and other fixed wing "T" aircraft including T132 making runs. Rotor Aircraft in in route.

Edit added Aircraft: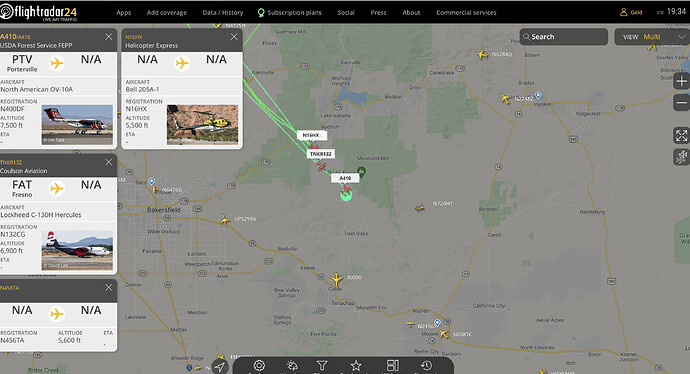 Appears to be one and the same as the Peak Fire, maybe?
Close enough at this stage. Good work.
The CND threw me and I didn't check it as I only looked for KRN or SQF before posting. Lesson learned and thanks.
Ha yeah, me too… always appreciate your posts — 78's got a huge area, and your local take is always helpful!
Looks like it is making a good run on the camera.
Updated the map now that you can see the head of the fire moving up the other side of the Cholly Canyon drainage. For discussion and area orientation. Very rough acreage of 85-95 acres (not confirmed information).
https://caltopo.com/p/4K2G Had to edit the poly used the wrong one. This is after a better view.
Scanner stated 40 acres just now.
Just starting to show on the RAMMB SLIDER