New start LPF Tassajara Springs / Arroyo Seco area. Last heard, 10 acres. Aircraft early up. 36 12.966, -121 31.254
Heat signature just started showing up. The light blue outline is the Soberanes scar from 2016 and the red thin line is 2020 Dolan. Last fire history probably 2008 Indians or Basin.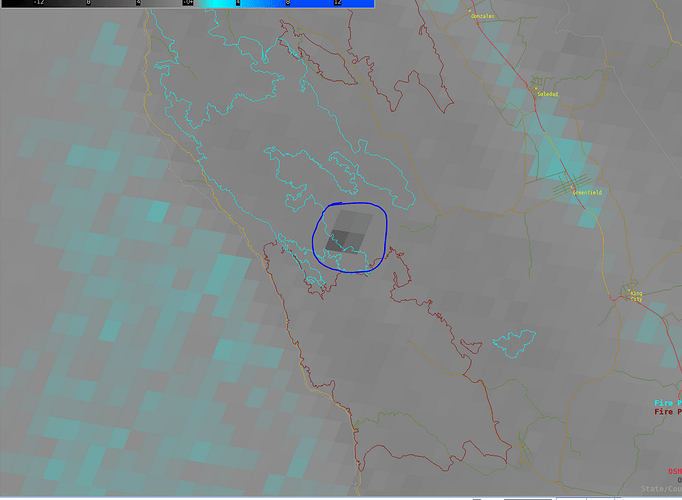 Looks quite impressive from that view, the camera has switched to day time mode.
Mapped at 115 acres this morning.
Still putting up a good column at 0700.
I see grape uncrustables in the future…
And very warm protein shakes.




That is Aweome Uncrustable!!!
Rips up hill up canyon real impressive on each run then backing down until the next canyon bottom is reached. The burn history leaves just this acreage unburned (for many years) with scars on 3 sides.
Tanker 163 lifting off Fresno for the fire. Catch it at the ridge.
The Willow Fire is currently burning in the scar of the 2008 Basin Complex. There are many more recently burned areas that it could burn into but, at the moment, the wind is pushing it toward the oldest fuels.
Correct me if I'm wrong but it's in the gallery scar currently right? And burning to the west of the hot springs?