Dutch Fire, 3 acres, MROS.
Off I-80 near Dutch Flats offramp. Dutch, I-80
AA 10 acres multiple spot fires requesting additional T1 tanker
Dutch IC pulling a Charlie S/T from Mosquito fire Immediate need to fire
Here's the CalTrans Cam at the Dutch Flat overcrossing - not much to see at them moment, but…
Updated acreage at 15 acres
Howell Mtn 2 just swung over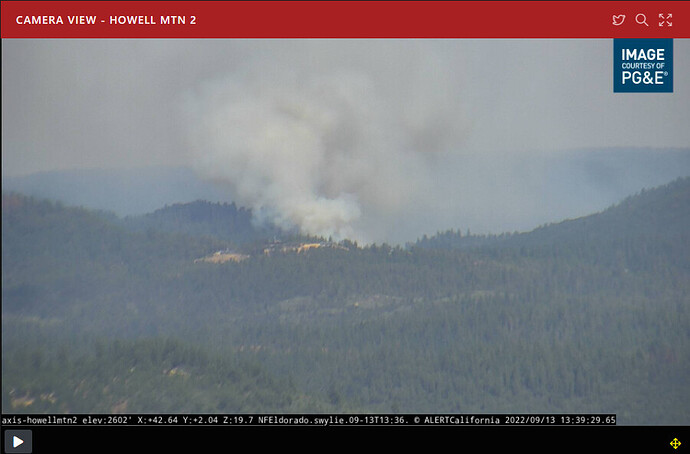 Requesting a 2nd Charlie S/T from Mosquito Fire
North Ops giving them a Charlie S/T from Williams en route code 3
Sounds like fire units responding from Roseville Fair Grounds
PCSO started evacs on Frost Hill Rd and Murray Ranch Rd and Alta Forestry Rd.
Calling in swing shift to respond for traffic control
I 80 West is now closed in the area.
2:58 edit… traffic being diverted down Highway 20.
Requesting Truckee PD to respond down the hill
PCSO opening Main and Ridge for evacuation route
Interstate 80 closed in both directions
It's going to be quite busy air show with the Dutch aircraft and now Mosquito AA just order 5 LAT's and 3 VLAT's.