I am unable to see anything on the alert cameras, just curious if anyone could please provide some guidance…Thanks you
Typically you need to scroll down to find the cam you selected.
Provide a link of one that's not working.
Mines working, try reloading the site…I clicked on your link and they came right up and worked. Sorry, see you provided the link was half asleep when I read this,Thanks for your help.
Use Joejoe's link. click on 3 little bars upper left, then on the drop down, pic which region you want
Google Chrome, Firefox and Safari are supported browsers for the ALERTWildfire website. Internet Explorer and Edge are not supported due to poor support of many critical features in Javascript used to power the website. Hope this and comments above addressed your issue. Be safe!
These cameras are an outstanding resource — any plans for an iOS app? Mobile Safari crashes for me a TON, and I wish I were able to access them better from a device in the field
Thanks for all of your suggestions, the issue is on my end, my PC is blocking the content, I will figure it out.
I thought that when I retired I would put all of this away, this is the one thing I still enjoy, it allows me to feel connected at least a little…Peace…
These cameras are hugely appreciated. One question - is it possible to
turn off the timeout detection and forced focus of cameras? I looked but
couldn't find anything. Is it a bandwidth conservation thing?
2020 season in a nutshell

As a daily (or hourly) user, I SO appreciate all the work behind the scenes to keep this awesome tool online.
HUGE shout out to all involved!
Thank you!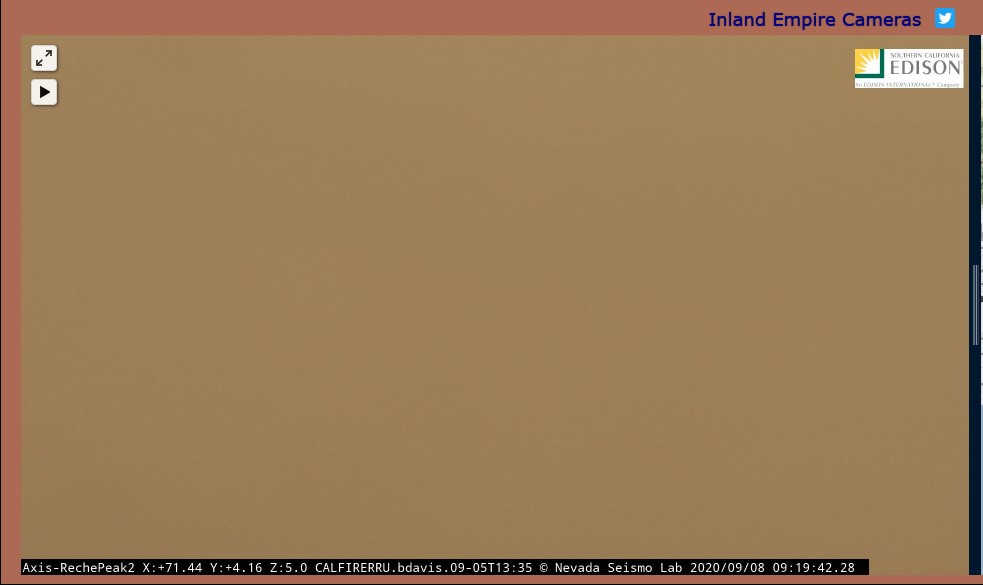 MY WORDS,MY LIFE OF 30YEARS . I ALSO CAN'T STAY AWAY FROM IT'S IN MY BLOOD. THANK YOU OLD DRHS.
Any way to know that for people not familiar with area??
We (Fireball) is developing tools that will help with this.
Coming soon. But no firm date promised.
You have to look at the camera angles on the map, as well as the target line they have. They're pretty accurate. Also the XYZ axis is notated at the bottom of the camera view. Then combine that with the knowledge of fire locations. Just gotta have a really spatial-oriented mind, kind of like a Google Earth joystick inside the brain.

If someone has a few minutes can you please just list the fires that are showing on the Shasta/Modoc cams…it would really helpful to a lot of people. Thanks
They all seem to be looking at the North Complex in the Plumas NF.
Made a map image, then you just have to correlate with the Alert map. Can't make a list cause the cameras can change views and any time. We would have to constantly update said list.
Like Norcalscan said, If we don't have knowledge of the specific fires and location, most of us use the map and surround cameras to figure what we are looking at if it's not familiar area.
ANYONE please let me know to correct my fire labels if I'm incorrect! Thanks Norcalscan!