Article has some good photos of the topography- definitely some challenging country to go direct! Have hiked to the top of Hermits Peak, remember there being a lot of dog hair timber up top…
350 acres and could get interesting today.
Get active right now. Voluntary evacuations for some areas.
Now mandatory evacuations.
The fire has crossed county road A3 and is heading for highway 266.
I just have to wonder if the folks in charge here ever thought to ask a NWS meteorologist about their plan. From the last Tuesday night weather discussion from Albuquerque (day before the control burn began, it appears)…
A backdoor cold front is knocking at the door of NE NM as of
this writing. This front will continue to press south and west
…will usher in much drier air to the area with humidity
values on Wednesday afternoon likely plummeting into the single
digits across central NM. Breezy to locally windy conditions are
expected behind both segments of the front tonight…
…It does appear strong winds will return
especially Tuesday, which could be downright ugly overall if the GFS
is right… (referencing today)
The weather was no surprise.
They put in a spot forecast request the day before the burn was lit and for the fourth but held of off because there was a red flag warning on the fourth for the fire area. It was east to south east wind that caused the spots, I don't get why they picked that narrow of a burn window.
It burning to 266 and the sapello river has taken the head into much lighter fuels on the properties in that area and looking at satellite imagery there's a lot less heat in those areas.
Here is a satellite image from yesterday. You can see some of the wind-driven runs as red patches, and lower severity burn is shades of green.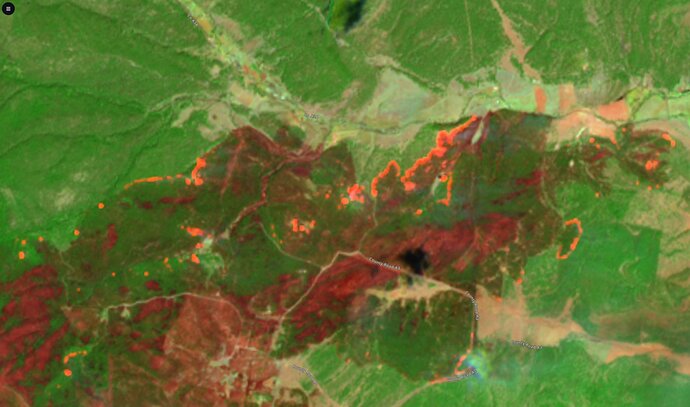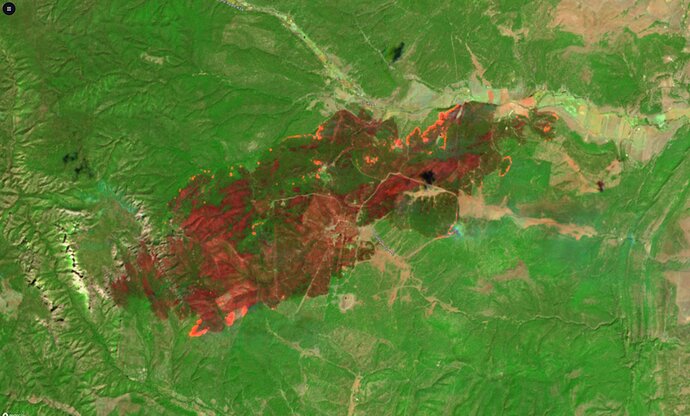 They sure have their hands full in that area. Bad burning conditions and probably a mirror of what is coming later this summer.
Resources are assisting with a new start a few miles west that is now growing fairly rapidly.
Looks like this one got loose and is running hard. Hopefully the grazed areas around rociada and other villages to the northeast help slow things down.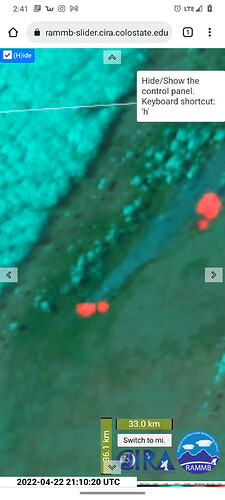 could this be the Calf fire in the south of the cooks peak fire?