2022 Weather
San Diego County Observations:
https://sdgeweather.com/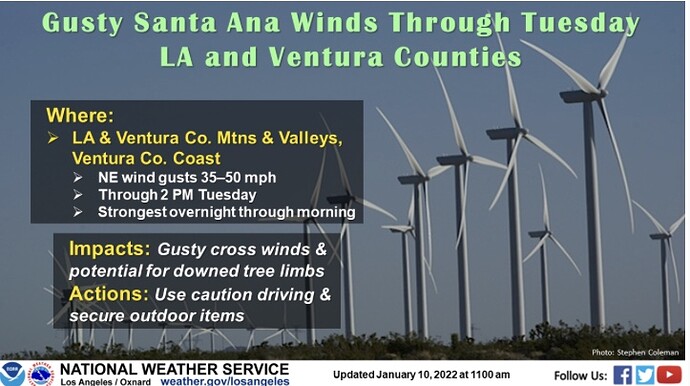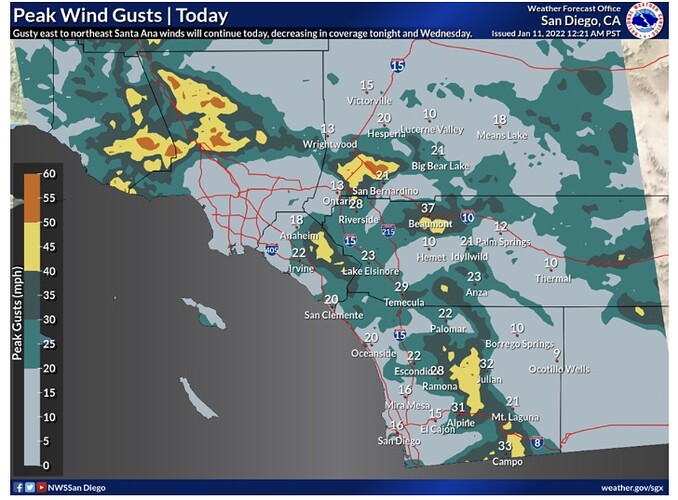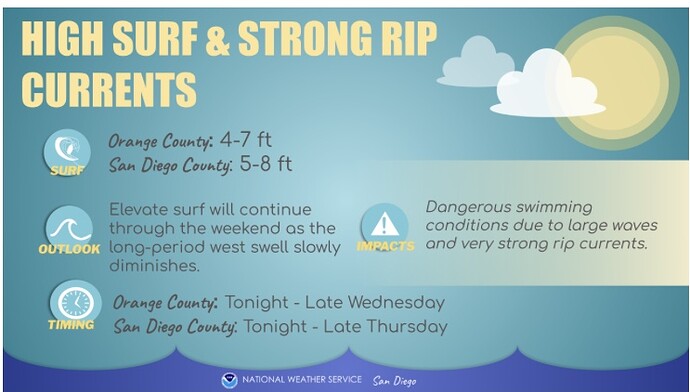 Forecast models indicate no widespread heavy precipitation during the next 10 days across Southern Operations area… Surface high pressure over the Great Basin will lead to much higher than normal temperatures as we are in the typical January heat wave.
Varying degrees of offshore winds will continue to promote drying of fuels.
The climate prediction center indicates above normal temperatures & drier than normal weather during the next 8-14 days.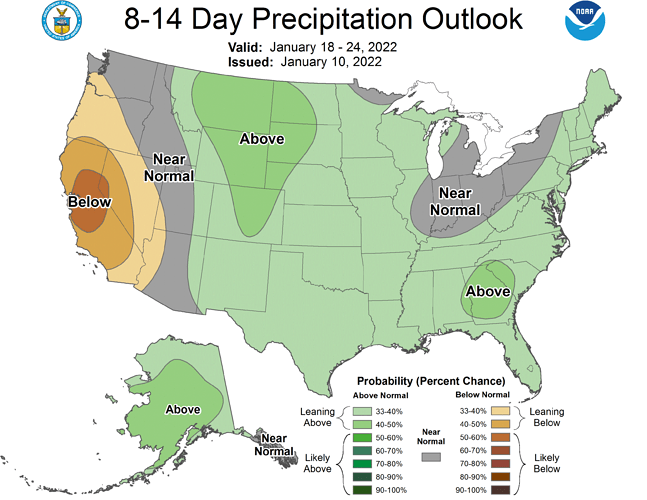 The Rex Block across the Northern Pacific will likely continue until the end of the month… afterwards it could be eroded from troughing to the west and east. Depending on which side wins out, very cold temperatures could occur to start February.
A Santa Ana wind event is set to begin tonight. Winds will be moderate offshore through Friday.
On Friday night a closed low drops out of the Great Basin. This low pressure is very cold and has excellent upper level support to work winds down to the surface. Mountain wave activity is likely to develop which would drive chaotic winds into the valleys.
High wind warnings are likely to be posted very soon.
Forecast models do not show precipitation for the rest of January.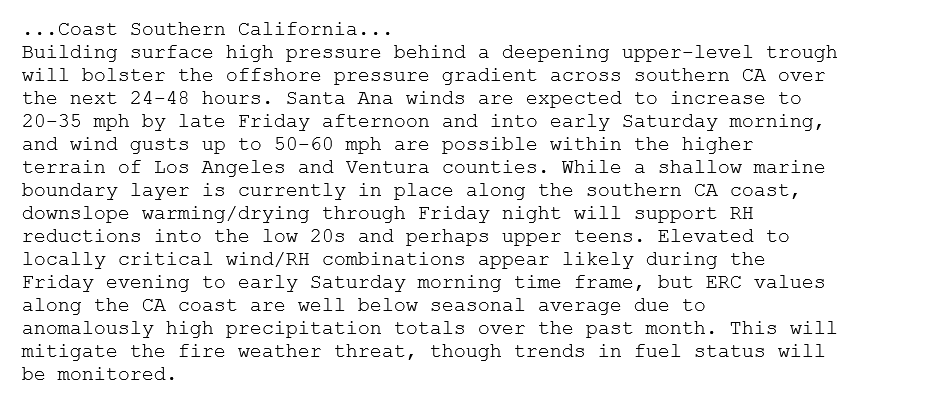 NWS LA: 131 PM A stronger event is expected later Friday into Saturday which for many parts of LA/Ventura Counties will **likely be the strongest Santa Ana weve seen in quite some time.** An upper low currently over southern British Columbia will drop south through the Great Basin Friday and bottom out over the lower Colorado River Valley early Saturday. This is a classic Santa Ana upper air pattern with good cold advection and strong wind support aloft (60kt between 850 and 900 mb). Although forecast gradients are only in the -6 to -7 range the very favorable conditions aloft should help produce gusts over 60 mph in the LA Mountains (including the Santa Monicas), as well as higher portions of the LA/Ventura valleys. And because of the great support aloft well also see gusty winds in areas that typically don`t get Santa Anas such as the San Gabriel Valley, eastern San Fernando Valley, and even down through Long Beach and other pars of the LA Basin. This one is unusual too with the timing as winds will be strengthening through the day Friday before peaking Friday night into early Saturday. Expecting to see isolated gusts to 80mph in the western San Gabriels with this event and gusts in the 60s across the other typically favored areas such as the Santa Monica and Santa Susanna Mountains and the hills around the northern and western San Fernando Valleys.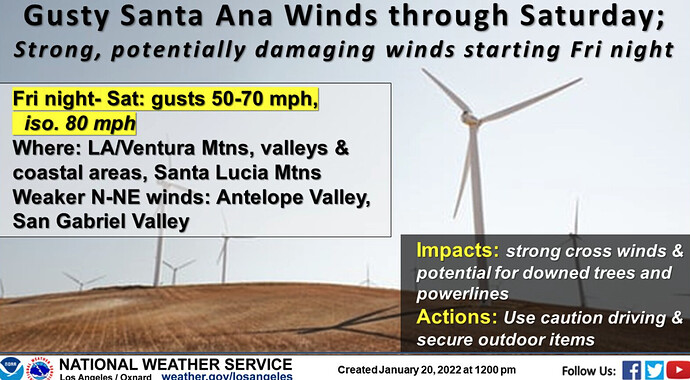 The top of mammoth mountain had sustained winds over 100 mph and gusts up to 120 mph.
https://www.wrh.noaa.gov/mesowest/timeseries.php?sid=MTH03&num=72&banner=gmap&raw=0&w=325